From a plethora of patisseries, boulangeries and delicatessens to cute cafes by the dozen, when it comes to food in Paris, there's so much to see and do. Step off the Eurostar at Gare du Nord or on to the runway at Charles de Gaulle and you'll immediately be tempted with shops selling cheeses, charcuterie and pastries at every turn. Traditional French Bistro fare like coq au vin and tarte tatin will be endlessly inviting. Indeed, the sheer enormity of options can turn the streets of the French Capital into a culinary minefield; a Parisdox of Choice, if you will. Enter the Paris food tour.
Before you roll your eyes, listen (or rather read). We're against following a guide who carries a megaphone and one of those annoying flags as much as the next person. However, we've learnt not to turn our nose up at food tours. Unlike the fifty strong throng of tourists trailing behind a flustered guide who is failing to herd hungry cats, food tours are a different, smaller and more intimate beast all together, allowing you to really get under the confited skin of a city like Paris. With this in mind, here are 5 IDEAL reasons every gourmet should experience a Paris food tour.
SAMPLE SOME OF THE CITIES BEST
If you're looking to eat your way through the very best of the world's iconic food capital, going on one of the best Paris food tours is the way to do it. On a such a tour, you'll be spoon-fed (not literally of course) the best of the best; none of the overpriced, tourist heavy places for you. Nope, you'll eat like the locals do; the only way to truly immerse yourself in a city's food culture. And even if your food tour doesn't cover some of the fare and eateries you had your eye on, you can ask the guide for their recommendations of where to go and what to try.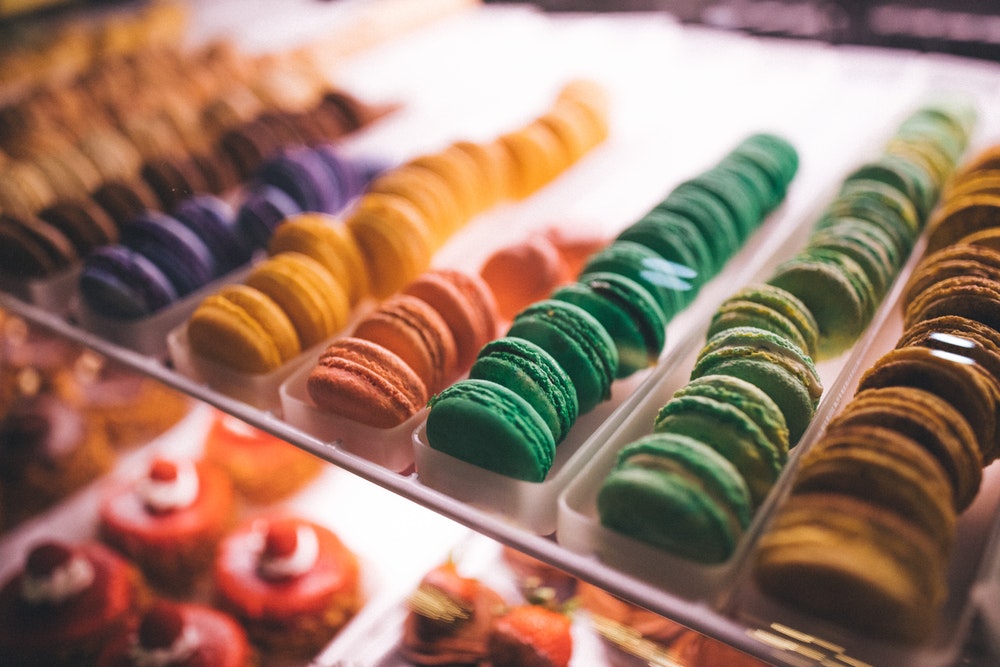 MAKE THE MOST OUT OF YOUR TIME
Whether you're on a short stopover flight, in the city for a single day, or visiting for a week, you don't want to waste any time when it comes to that coveted week away. Food wise, there's so much to see and do in Paris and although it's very manageable city, it's impossible not to get lost when you're somewhere new.
Instead of wasting your time googling the 'top French food you have to try ' or the 'best boulangeries in Paris', then trying to figure out which way that little blue arrow is pointing to on google maps, book yourself on a food tour. Your guide will know the streets of every foodie arrondissement like the back of their pastry-flecked hands, so instead of recollections of getting lost in Paris, your getaway will be filled with memories of gourmet moments.
GET BENEATH THE CITY'S SKIN
If you truly want to immerse yourself in food culture of Paris, then a food tour with a local is the way to do it. Your guide will be able to teach you things that you won't learn in a guide book. You'll be able interact with restauranteurs and local vendors and gain a unique perspective of the city's culinary landscape. On some tour's you'll even be able to go backstage, nosey around the kitchens and watch the chefs create some delectable French delicacies. Since food is so deeply ingrained in Parisian culture, many food tours provide an eclectic mix of history, quirky little known facts and food all-in-one. A food tour is your very own insider's guide to the city's food scene, taking you to places you would never have found without it. 
THERE'S A FOOD TOUR FOR EVERY TASTE IN PARIS…
Paris is divided into many arrondissements and each district has its own unique vibe and scene. It would be impossible to have a quality experience of each area, individually, on a short visit to the city.
That's where a foodie tour comes in handy. Whether you want to explore the lesser known but übercool areas of Bastille and Aligre or dedicate a day entirely to chocolate, if there is a particular area you want to explore or a certain French delicacy you delve deeply into, there will be a food tour for it. And you. Here's a rundown of some of our favourite foodie tours in Paris.
IDEAL FOR THE SWEET TOOTH – Saint Germain des Prés FoodTour with sweet tastings
This tour takes you on a trip around Paris's world renowned chocolate makers and local artisans. From Brigitte Bartos favourites cream puff pies to silky soft macaroons and decadent kouignettes, this tour will sedate and satiate even the sweetest of tooth.
IDEAL FOR A BOOZY TIME –  Bastille Guided Walking Tour: Wine & French Tapas Tour  
If you want to experience the buzz of a French bistrot and wine bars, then this tour is for you. It takes you through Bastille's bars and taverns where you can sample local wines and beers and enjoy French specialties along the way.
IDEAL FOR A TRADITIONAL GOURMET EXPERIENCE – Immersion in French Gastronomy – 3 hour food tour in Paris
This tour takes you to some of the finest French food purveyors in Paris giving you ample time to sample some of the most delicious food Paris has to offer. This one is a great all round guide to the gastronomy of Paris, perfect for those wishing to get a flavour of the whole Paris package.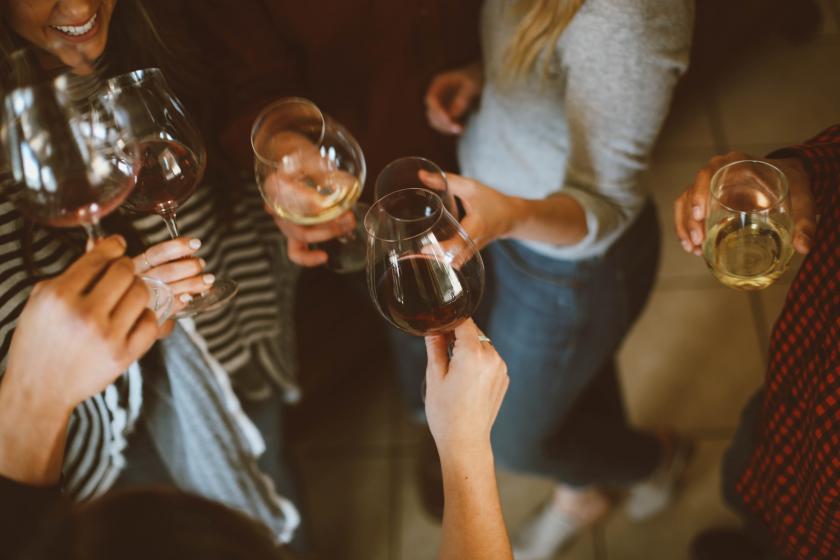 MAKE SOME FOODIE FRIENDS
Human being's are social creatures and most of us like to make new friends. On a food tour you'll not only be able to share your passion with fellow foodies, you could even make some new friends along the way, or at the very least, share some gourmet recommendations.  Be sure to embrace your new found foodie friends with two kisses accompanied by an exaggerated sounding air kiss, just like a true Parisian. Berets and monochrome hooped jumpers are not obligatory.