Looking around for the ideal used car can be a little stressful, particularly if you're looking on a budget and not wanting to end up with a banger. Not only will you be hoping for value for money, but also a car that you could love and maybe, just says a little about you. The scope of standard and variety in the used car marketplace is endless, and as such trawling through them, even when using website filters, can take serious time. And that's time which could be better spend on the open road. With this in mind here are 5 IDEAL things to look for when buying a used car.
THE IDEAL DEALER
With so many dealers and websites out there for you to consider – some scrupulous, some less so – start by seeking out a seller who you can trust, one with a sound reputation who will be honest when doing business with you. The AA website, for instance, features thousands of used cars from a network of reputable dealers from every corner of the country. When you find the right dealer, you're ready to begin checking out some cars and to do this thoroughly, this needs to be done face-to-face.
AN IDEAL EXTERIOR
First impressions count, so the first thing to do is to have a good look around the outside of the car. A full appraisal is crucial here; keep your eye open for scratches, dents and other evidence of wear and tear. You'll need to ascertain whether or not the car has been well looked after and so check things like the condition of the tyres and what brand has been used. If you're happy that the exterior of the car looks in good nick, then further investigation is required – it's time to get inside and under the skin of the vehicle.
THE IDEAL INTERIOR
There are myriad things to consider here, but first off, assess the seats.  They can tell a story which speaks volumes about the state of the rest of the car. For example, if heavily worn but with relatively low mileage on the clock, this may be a sign that the mileage is not accurate. If you're happy that everything seat looks shipshape, other interior features to inspect include the windows (do they all go up and down, all the way, without any problems?) and the seat belts – safety first should always be the primary consideration, of course.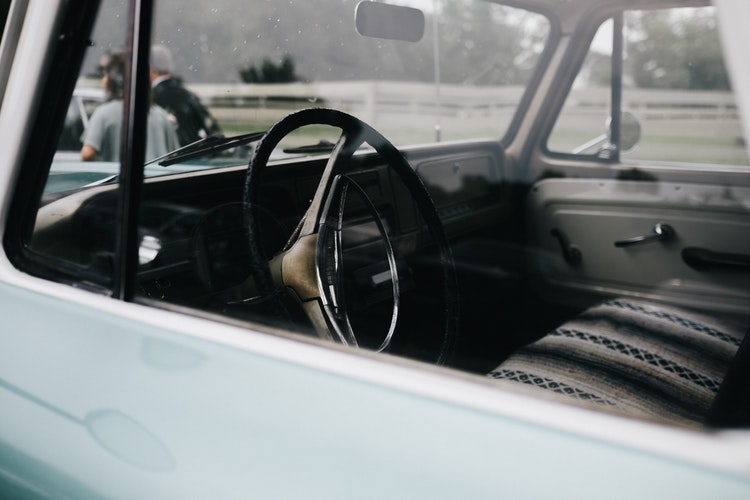 AN IDEAL DASHBOARD
Make sure that all of the indicators on the dashboard display are in good working order and that the air con, driver display, sat nav and other accessories are functioning. Not only that, you want to ensure that the car comes with as many features as you feel is fair and just for the price, whether that be great safety features or a top of the range infotainment system.
THE IDEAL DRIVE
And of course, finally, never buy a car without having first taken it for a spin. In the first instance, you'll want to know that it feels good to drive, if you have that natural connection with the four wheels. But actually driving the car will allow you to check up on a number of other integral elements; factors such as how the engine sounds, how the gearbox handles and how sharp the brakes are all symptoms revealing of the car's state of health.