Hey ladies of less than average height! Yes, it's you we're talking to. Being tall is overrated anyway. And although you may struggle to reach the top shelf at the shops, there's no reason you can't look fabulous while doing it. If you're a petite lady, there a number of style hacks you can deploy to make the most of your features. So, here are 8 IDEAL fashion tips for women under 5''4.
MEASUREMENTS, NOT SIZES
Even if your favourite high street retailer has a petite line, the sizing doesn't always make sense and is often inaccurate and wildly variable from shop to shop. So, when shopping you should try not to take much notice of the sizes, instead pay attention to the measurements. Think about the functionality of the clothes too, perhaps you'll be better suited to larger kid's sizes (no shame in that, by the way) that can often be interchangeable with petite women's clothing.
OVERSIZE, NOT OVERLAYER
If you're petite, layers don't tend to bring out the best you. Instead of looking fashion-forward, you'll look as though you've drowned your small frame under a pile of clothing; overburdened, overstyled and overlayered. However, trends like the oversized look can look really special on the shorter woman. Opt for one key piece such as an oversized jacket, applied over something that skims your shape, for best results.
ACE ALTERATIONS
No matter what the labels say, everyone is a different size so when things don't fit perfectly straight off the rack, DIY alterations can definitely come in handy. If you're handy with a needle, thread and sewing kit, then take matters, literally, into your own hands. At the same time, if it's a bigger task or you simply don't feel confident tackling it, it's important to know when to invest in a professional tailor. If you've spent serious money on a bigger item, for instance a coat you know you can wear year after year, a professional alteration will probably be worth it. Even consider getting your clothes tailor made for that perfect fit.
PAIRED SHOES AND BOTTOMS
A matching colour scheme at the lower end of your outfit can help to create the illusion of height. Match your black tights with black shoes, for example, or shades that are similar to your own skin tone if you're going bare legged. Metallic shades can also work incredibly well as a neutral influence.
CUFFED SHIRTS AND JEANS
Instead of allowing your long, flowing shirt to overwhelm your frame, cuff the sleeves and tuck your shirt into your trousers or skirt to emphasise your shape. The same goes for jeans, either roll them up or tuck them under for a makeshift hem. As someone on the shorter side, it can often be difficult to find jeans that aren't too long. This quick tip will help you out before you the find time get them altered.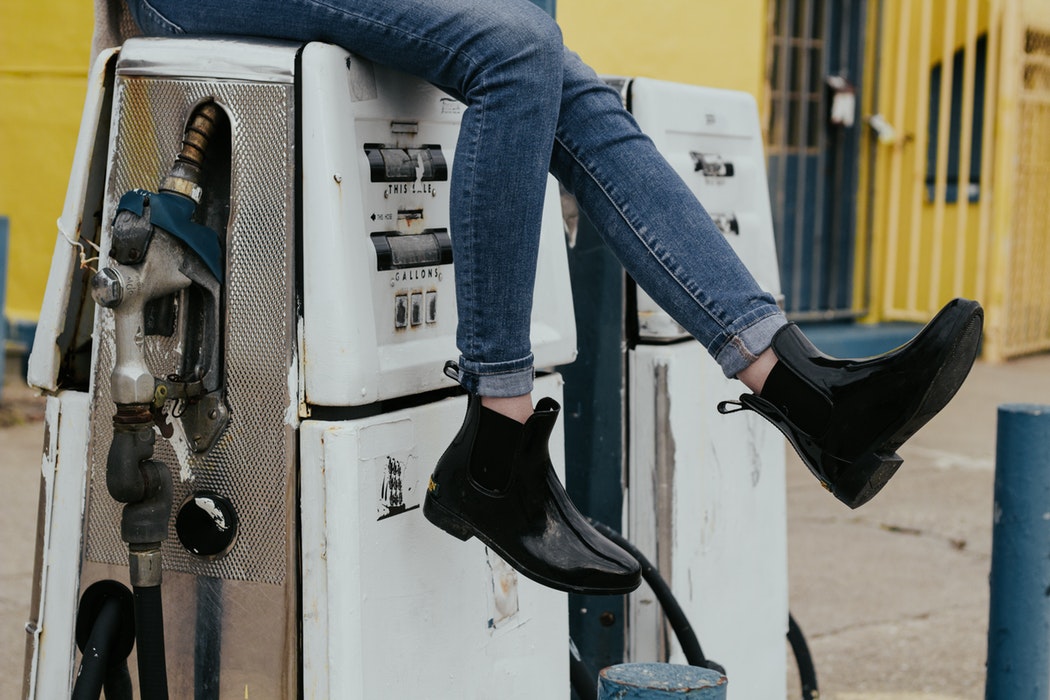 SMALL HEEL, BIG DIFFERENCE
Stating the obvious, we know; heels will make you look taller. That, indeed, is their job! If you can't bear a high stiletto, kitten heels have made a recent comeback, so your feet don't need to whimper at the thought of hours of unnecessary pain. Even a little lift goes a long way. To keep on top of trends, check out Ashleigh Plus Size, a site that stays on top of what's hot so you'll never be out of the fashion loop.
CINCH YOUR WAIST
Big silhouettes don't tend to work well for smaller women, but you can keep larger layers in check by belting them at the waist. This cleverly creates the illusion that you have longer-looking legs; something I'm sure we'd all welcome. High waist trousers are also a fabulous way to elongate your pins.
THE WONDER OF A LONG COAT
Nothing streamlines your silhouette quite like a long, tailored coat. A streamlined silhouette will not only make you appear taller, but make you look smarter too. A double win, then! Even a midi coat will do the trick, meaning there's plenty on the market to choose from.